Color Your Life with a Control4 System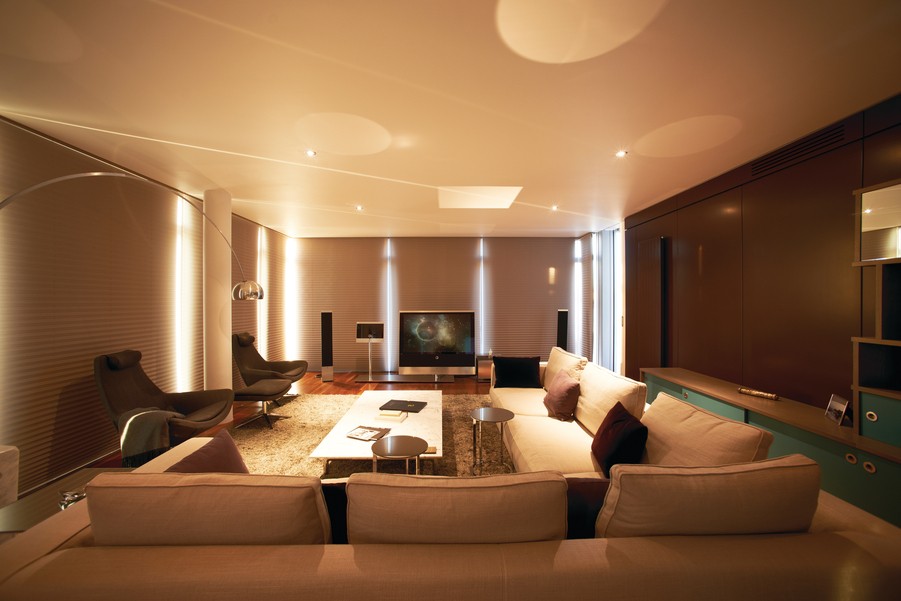 Work with a Control4 dealer to customize your home's lighting system
Technology is constantly evolving, and home automation systems are no exception. Control4 has recently updated its core series systems, providing brand new benefits to homeowners in the St. Louis, MO, area. Read on to learn more tips about taking advantage of these new features from your trusted local Control4 dealer!
Color Control
The most noticeable update is the integration of native color control for smart lighting to adjust the color and intensity of both tunable white lighting and color-changing LEDs. In addition, the Control4 Color Wheel provides hands-on, visually assisted control, allowing you to adjust your lights to any color you can imagine with just a few taps.
Scenes
Use the new color agent to create scenes, which are presets of your favorite color combinations and ambiances. Then, switch to these presets with a quick push of a button or automate them to occur automatically based on the time of day, activity, or another trigger. For example, a "Circadian Lighting" scene will adjust the lights in your home to mimic the color and intensity of sunlight throughout the day for improved well-being, with cooler color temperatures in the morning to help you wake up and focus and warmer hues in the evening to help you relax before bed.
Updates were made in iOS and Android to increase access speeds by 40%, making it easy for you to connect to your system while you are away from home. For example, easily turn off a light that was left on or heat the house before you come home from work. The Control4 app now also provides support for Apple Watch. Control your system from your wrist with a tap for even more added convenience!
If you're interested in outdoor audio in the St. Louis area, AV Experts is here to help. Contact us here to learn more about our outdoor entertainment solutions today!
Stay Informed
When you subscribe to the blog, we will send you an e-mail when there are new updates on the site so you wouldn't miss them.